Weather Protection
A significant benefit of installing a composite door is their outstanding weather protection. Because our doors feature GRP and weatherproof seals, they can withstand all kinds of severe weather conditions. No matter what the weather, your home will remain dry and warm. 
Long-Lasting
Your doors will also perform for longer than standard uPVC doors. With materials like GRP, our composite doors won't warp or twist under excess water, and they won't discolour under the hot sun. We offer a 10-year guarantee on our composite doors, but they can last much longer than that.
Outstanding Privacy
You can also vastly improve your home's privacy. Because our composite doors have sturdy timber and a foam core, you'll get fantastic sound insulation. That way, you can utilise your space while being entirely free from unwanted distractions.
Benefits of Composite Doors
Installing a composite door into your home can open it to a wide array of benefits. Working with Buildmydoor, you can be sure of investing in a door that saves your home energy and money. As well as that, you'll also make your Whiteley house a more comfortable place to live.
Composite doors are a marked improvement for your home because of their design and build. Unlike uPVC doors, composite doors use many different materials, like insulating foam and Glass Resistant Plastic (GRP) to ensure the best possible performance.
Additionally, we ensure our composite doors let natural light fill your home in Whiteley. With double glazed glass integrated into the door, you'll create a lighter and happier space to spend quality time in.
Energy Saving Composite Doors
With a composite door, you won't just be making a surface change to your home: instead, you'll provide it with massive energy-saving benefits. Because composite doors insulate your home brilliantly, you can stay warm without needing to resort to your central heating.
That way, you'll save money on your household bills while also reducing your carbon footprint too. Your Whiteley home can become a vibrant, bright and efficient space just by installing a brand new composite door with us.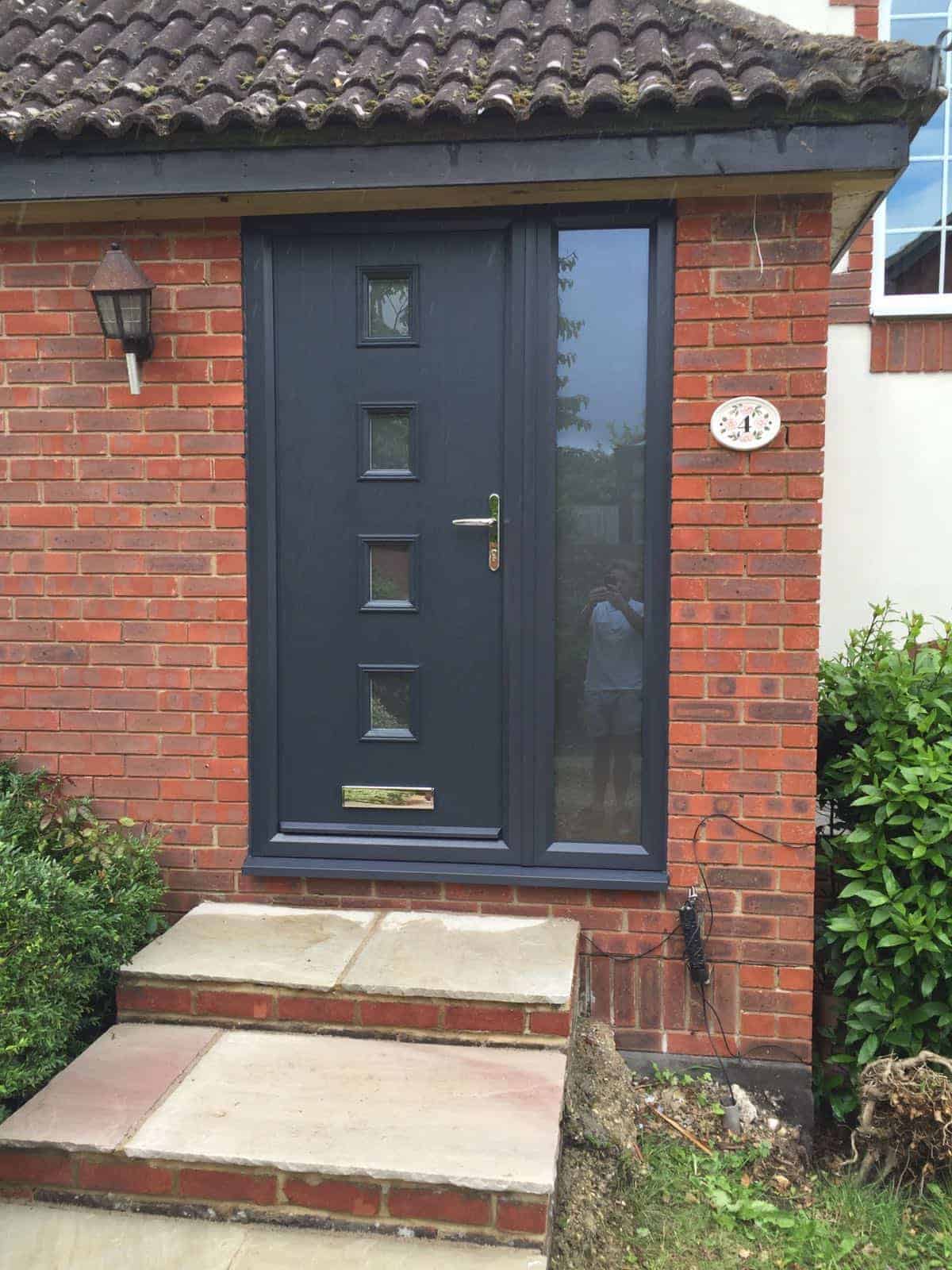 Composite Door Security
Keeping your family safe is our top priority here at Buildmydoor. That's why we offer just as many security features for our doors as we do colours and finishes. With reinforced handles, knockers and much more, you can get unparalleled security for your Whiteley home.
You can even fit your new doors with a Ultion cylinder, which can put your door into lockdown mode if there's a live break-in. Because these cylinders feature a solid molybdenum core, you can be confident that nobody will be able to break through your door.
Composite Door Design
With Buildmydoor, you can invest in composite doors that feature cutting-edge design. With a sturdy frame and even stronger materials, your new door can update your home to modern performance standards with terrific quality.
What makes us different, however, is our unrivalled level of customisation. You can select from a limitless range of possibilities with our composite doors that improve your home's security and style as well.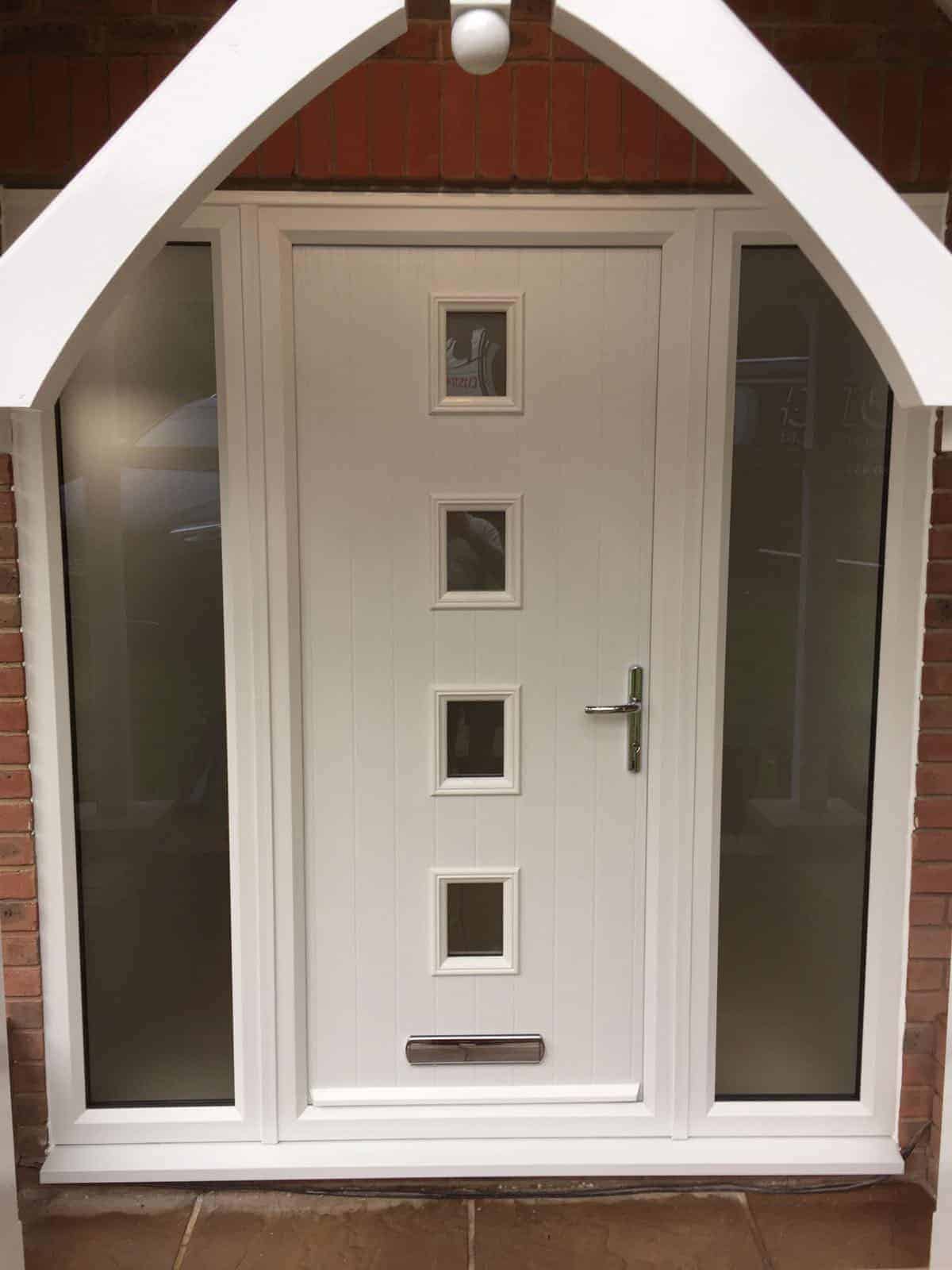 Composite Doors from Buildmydoor
With Buildmydoor, you can take your home's style in a different direction. That's because our composite doors design tool allows you to select from 100 billion and more combinations for your door.
You can make installing new composite doors a straightforward task with Buildmydoor. We install doors in Whiteley and the surrounding areas with care, expertise and friendly service. As well as that, we install our unique composite doors free-of-charge!
For added peace of mind, our services have FENSA and CERTASS approval, and we're also a part of the Checkatrade network. We have a customer score of 9.95/10 (April 2019), ensuring that you get the service that your precious home deserves.
Composite Door Prices Whiteley
You can enhance your Whiteley home today with brand new composite doors. With Buildmydoor, there's plenty of ways to get started.
Firstly, our composite doors design tool allows you to input your dimensions, and select from billions of options. Once you've done that, we'll provide an instant quote that will enable you to work within your budget.
You can also use our online contact form to get in touch with us, and we'll respond with any information you need.
Alternatively, we'd love to hear from you directly. Call us on 02380 970 105 today, and we can discuss the entire process with you.