Improves on uPVC
While uPVC is a durable material, our composite cores deliver more long-lasting performance. They combine the modern technology of uPVC and glass resistant plastic with timber's innate strength. That way, you get all of their benefits without their disadvantages.
Increased Warmth
Composite doors can also make your Locks Heath home warmer throughout the year. You can fit your custom door with advanced double glazing to improve your home's insulation. That way, your new door can save you money on your energy bills.
Unique and Bespoke
Finally, your new composite door will suit your home's style. You can design your new door however you choose, with a vast range of colours and additional features. You can add traditional handles, letterboxes and glass patterns to give your new investment some personal flair.
Benefits of Composite Doors
At Buildmydoor, we believe composite doors are the best option for your Locks Heath home. Because of their intelligent design, they have a firmer build, better heat retention and can make your home more comfortable than uPVC doors.
Timber often needs regular maintenance. But because we coat our timber cores in GRP, they'll be preserved and protected from damage. Additionally, our doors protect your home from bad weather – their air and water-tight design prevent wind and rain from playing havoc in your living space.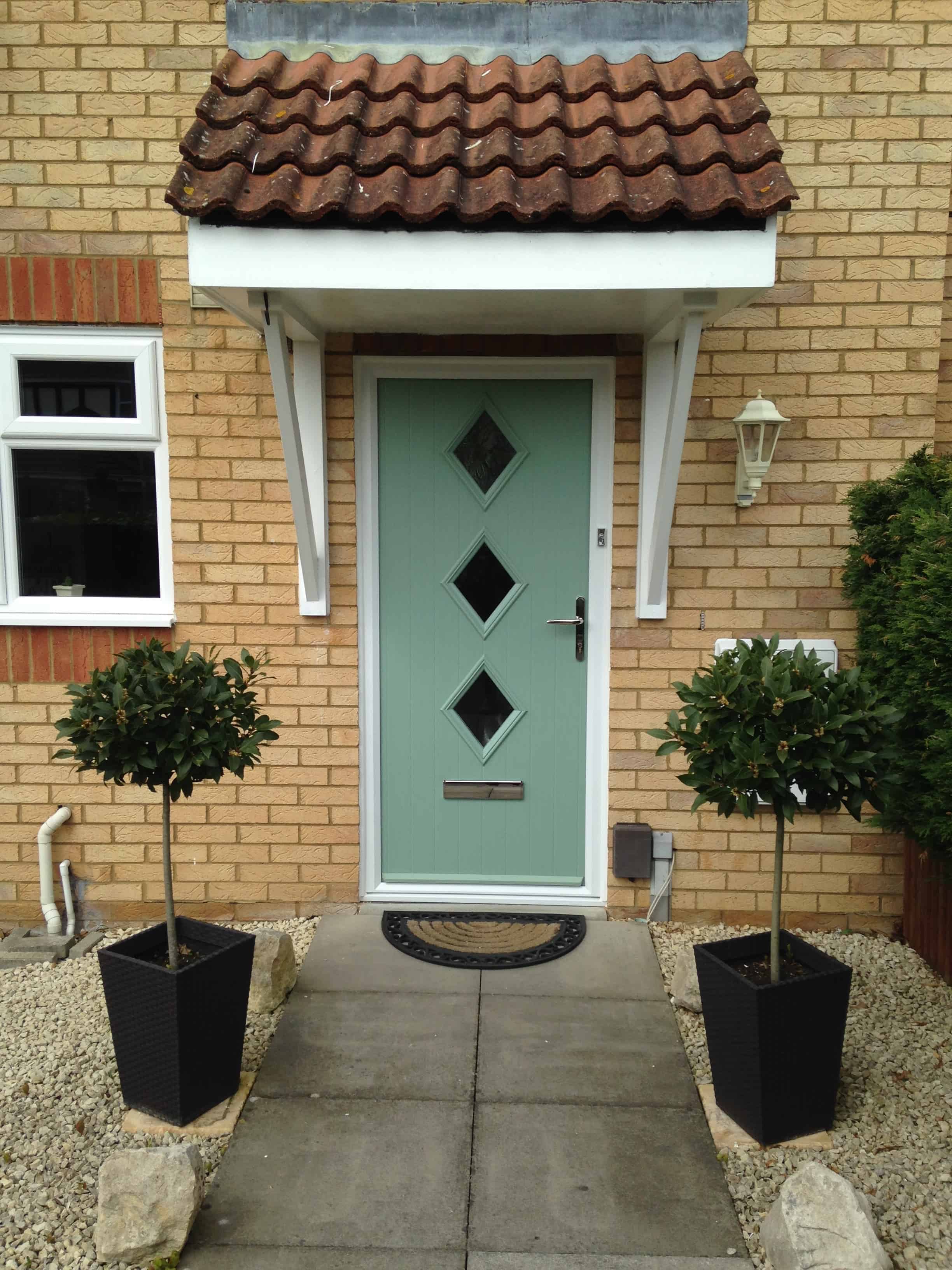 Energy Saving Composite Doors
We also ensure that your composite doors meet the highest standards of energy-saving. These doors combine traditional materials with advanced technology to make your home more comfortable and more environmentally friendly.
Thanks to their impressive insulation, composite doors can regulate your home's temperature more effectively. That way, you'll start to forget that your central heating even exists. Because of that, you'll also do your bit to help our planet with a new composite door.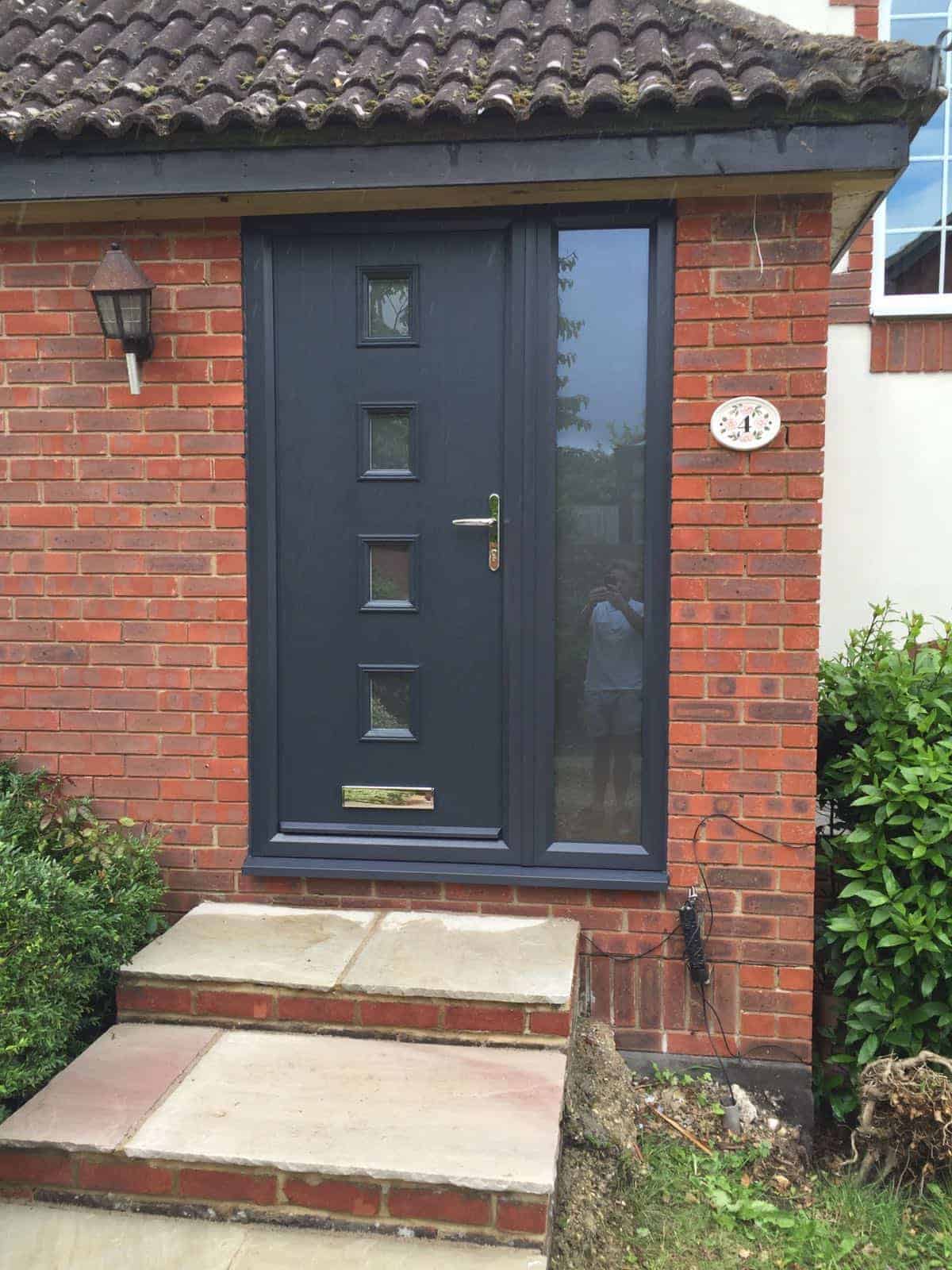 Composite Door Security
At Buildmydoor, we are committed to keeping you and your family safe. That's why our composite doors come with unique hardware that creates a new definition of security.
You can fit your composite door with a Ultion cylinder. This cylinder is alive to threats and will lock down your door centrally if it detects anybody trying to enter your home forcefully. When your composite door activates this 'lockdown mode', even the most determined intruder will be unable to get in.
Composite Door Design
With Buildmydoor, you won't just get a useful addition for your home. Our service allows you to take complete control of your door's design, with each aspect up to you. There are 13 colours, all kinds of accessories and plenty of styles to choose from as well.
Once you've nailed down one of our endless combinations, you can get an instant quote for your design. You can also have peace of mind that you'll be getting the best possible build quality so that you can make a worthwhile investment.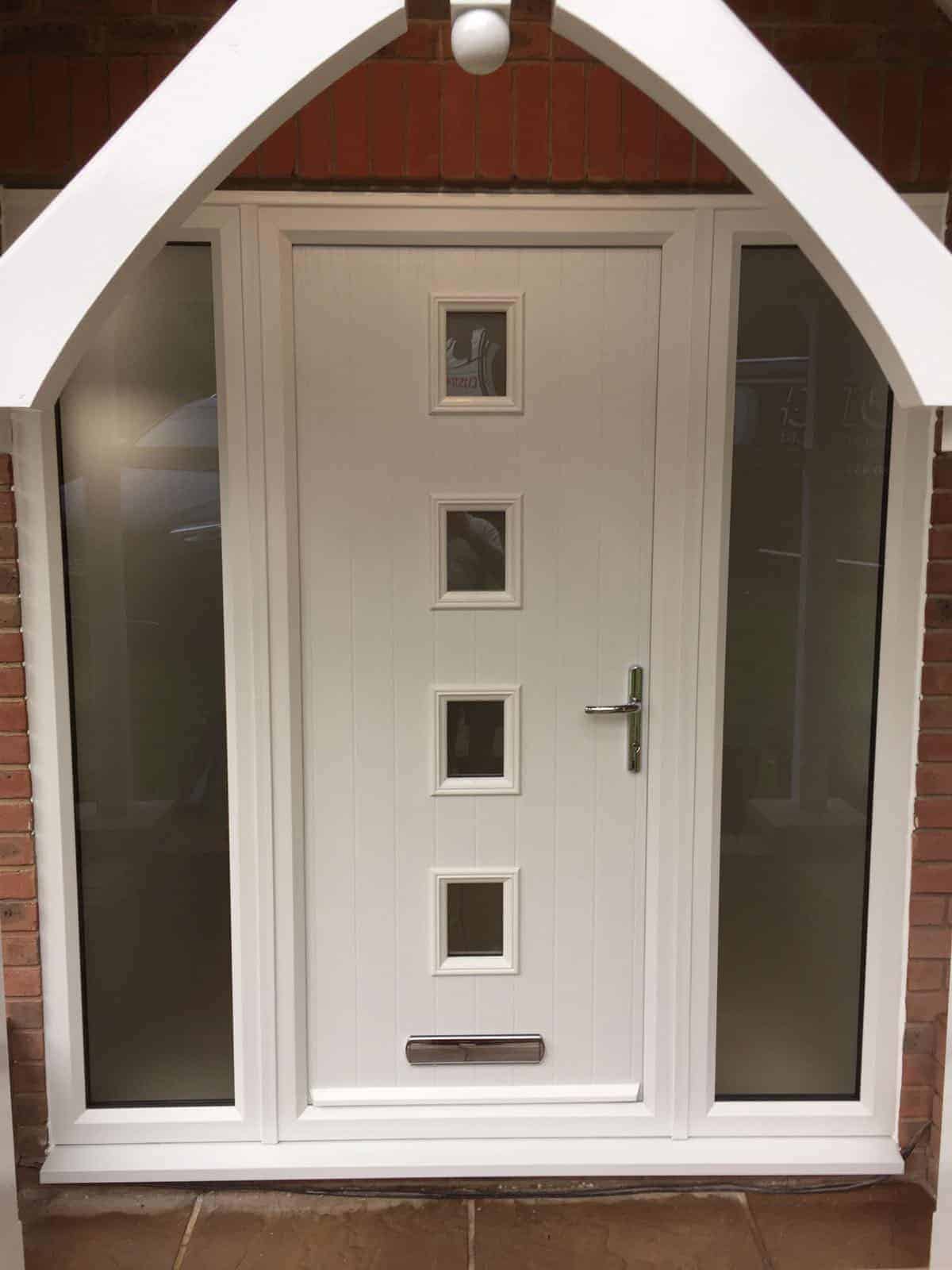 Composite Doors from Buildmydoor
With Buildmydoor, you can take control of installing a new composite door for your home. There are over 100 billion combinations available on our site, with customisable colours, finishes and more. That way, we ensure your composite door is one-of-a-kind.
Working with us, you'll be guaranteed to make the right investment on composite doors. We're an installer you can trust in Locks Heath, with an average score of 9.95/10 on Checkatrade (April 2019), of which we're proud members.
We won't just improve the look of your home either. Our composite doors are energy efficient and exceptionally secure too. We're so committed to your home's safety that we also offer a 10-year guarantee on our doors, giving you the peace of mind to make a lasting investment.
Composite Doors Prices Locks Heath
To install bespoke composite doors for your Locks Heath home, Buildmydoor is the ideal choice.
Firstly, you can use our interactive composite doors design tool to create your unique addition. Once you've got the look just right, you can get an instant quote for your door.
Alternatively, use our online contact form to ask us anything about the process. We'll get back to you quickly with answers and advice.
Finally, you can give us a call on 02380 970 105 today to discuss installing composite doors for your home with us.