Solid Core
Delivering not only great design but a strong core, you can rely on a secure entrance. Created from a Nordic wood core, composite doors have extraordinarily robust performance. The engineering uses a pine centre and outer structure. This is made to endure all weather conditions.
Energy Efficiency
To ensure maximum warmth within your Stubbington home, composite doors are best for thermal efficiency. Save on your energy bills by using less heating as your home will stay warmer for longer. Using high-quality materials, you can relax at home knowing your door is helping maintain the ecosystem!
Bespoke Designs
An entrance you can be proud of, our unique composite doors are made specifically for you. Whatever your tastes, you decide on your aesthetic to make an impression with your front door. From a range of colours to a variety of stylish designs, Buildmydoor are here to give you a feature you'll be proud of!
Composite Doors Stubbington
We want our Stubbington customers to feel secure and comfortable in your homes. That's why we use expertly crafted materials for a stylish and advantageous home improvement.
At Buildmydoor, we offer 13 colours and 35 composite door styles to give you a massive selection to design your perfect door. Using our online design tool, you can visualise your dream door with endless combinations to try out.
Additionally, we offer 16 different glass styles bespoke to your composite door. These can make a more traditional feature or can modernise your home. It's up to you!
Energy Saving Composite Doors
It's fundamental to be as environmentally friendly as possible, particularly at home. Stubbington residents can rest assured that by using a durable foam core, heat won't escape your home. As well as this, it prevents draughts and wet weather from entering.
The design has been tested by experts using all types of weather to ensure it is both water-tight and air-tight. You can have a cosy winter knowing you'll be saving on your energy bills and relax in the warm.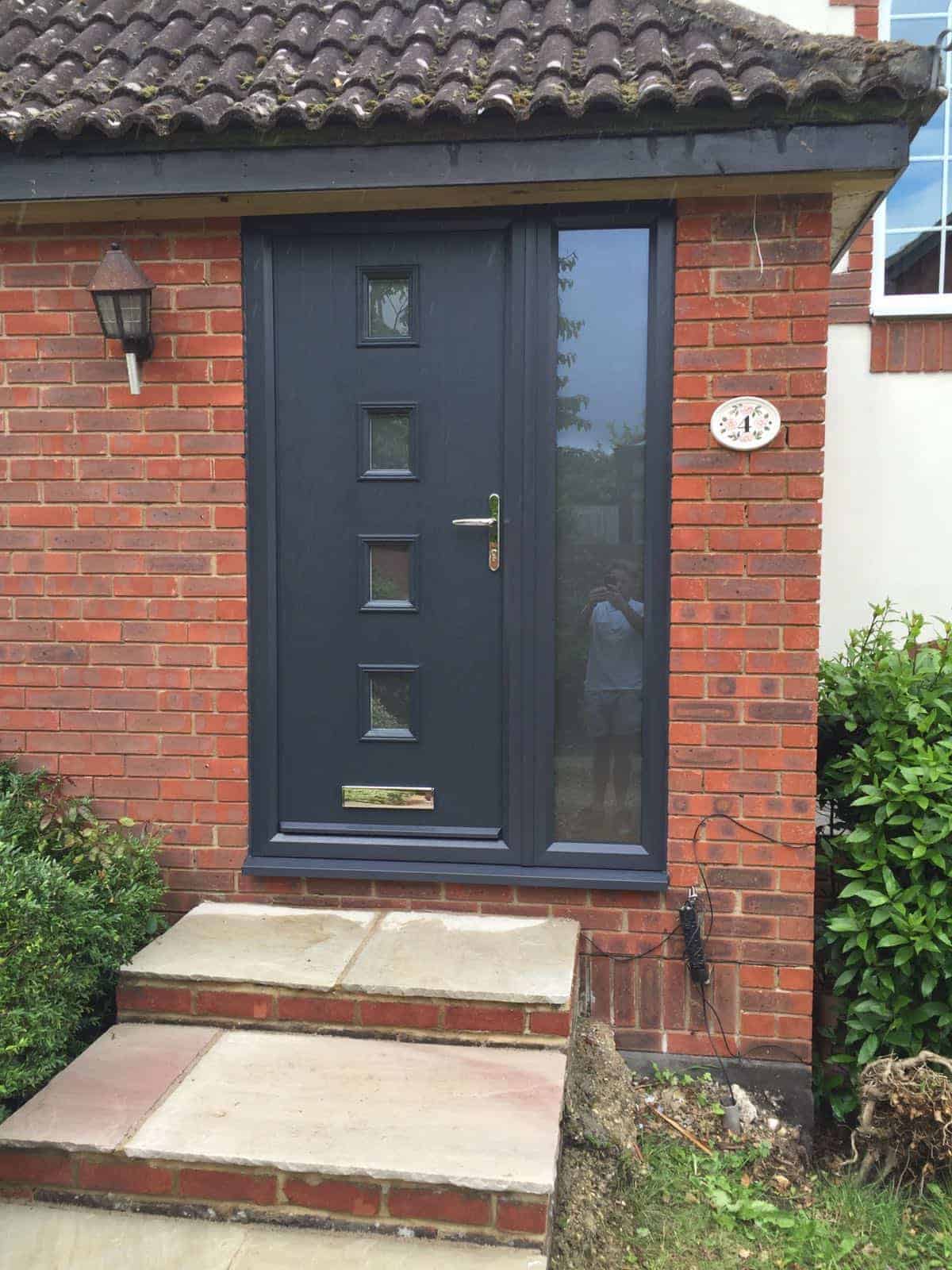 High-Quality Security
Rest assured, your Stubbington home will be secure with our composite doors. We use Ultion cylinders as an option within our locks, which can detect threats and intruders. Using state-of-the-art technology, the Ultion can detect forced entry and activates 'lockdown mode'. Our multi-lock system inside a solid core allows you can relax.
With optimum security, our composite doors will undeniably keep you and your family safe from any intruders.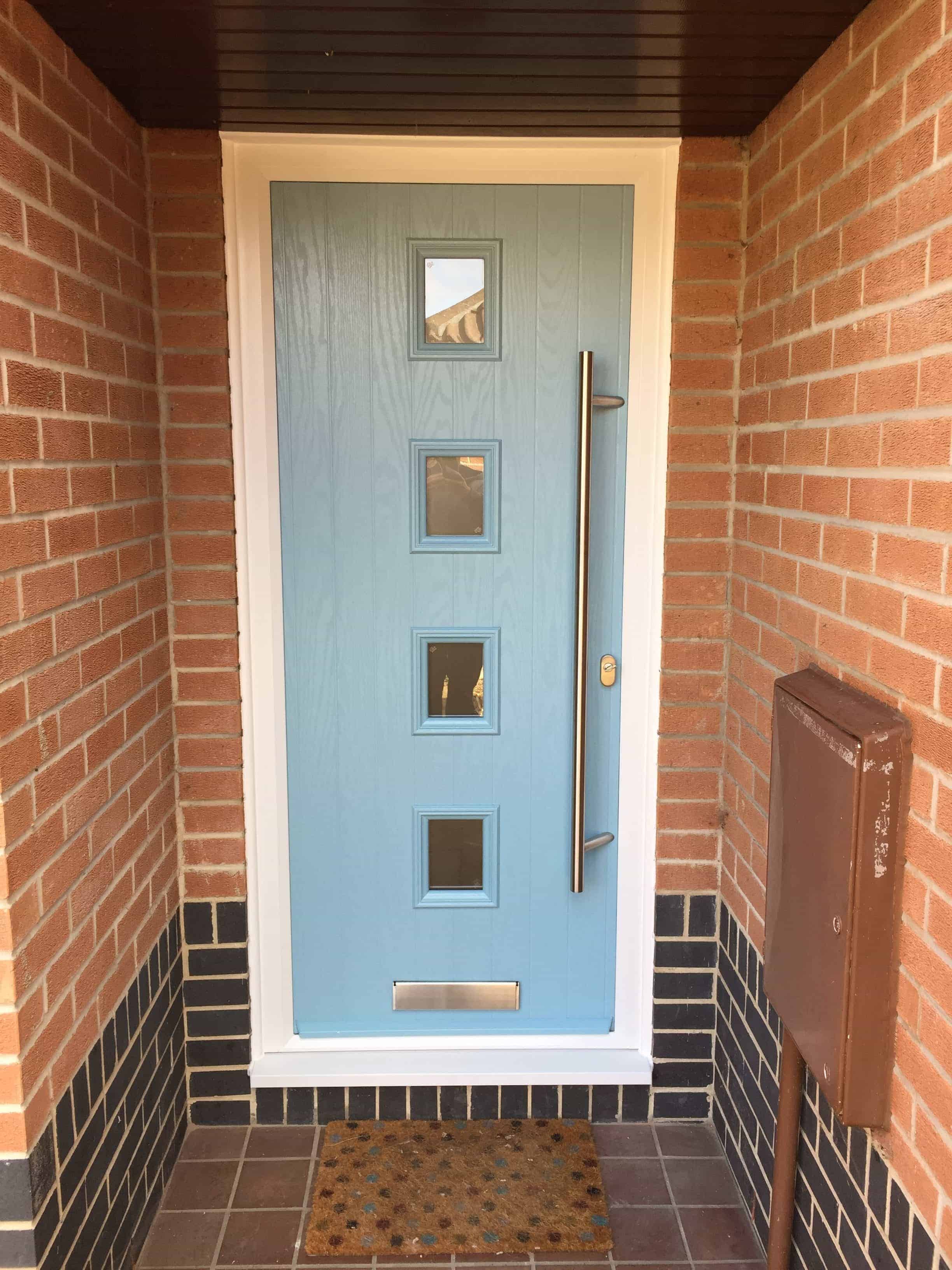 Design of Composite Doors
We are proud of our extensive range of styles, colours and glass designs. We want our Stubbington customers to be delighted with their entrance and make an impression. We know everyone's choices are different, which is why each door is bespoke to you.
For more traditional designs, why not try our Four Panel One Arch design? Or if you prefer a contemporary feel, have a look at our Three Mid Square door! Along with these, we have a vast range of designs to suit your fancy.
Our easy-to-use composite door tool will produce the perfect look for you. Just try out the combinations you want and see if it suits you. For inspiration, check out our gallery!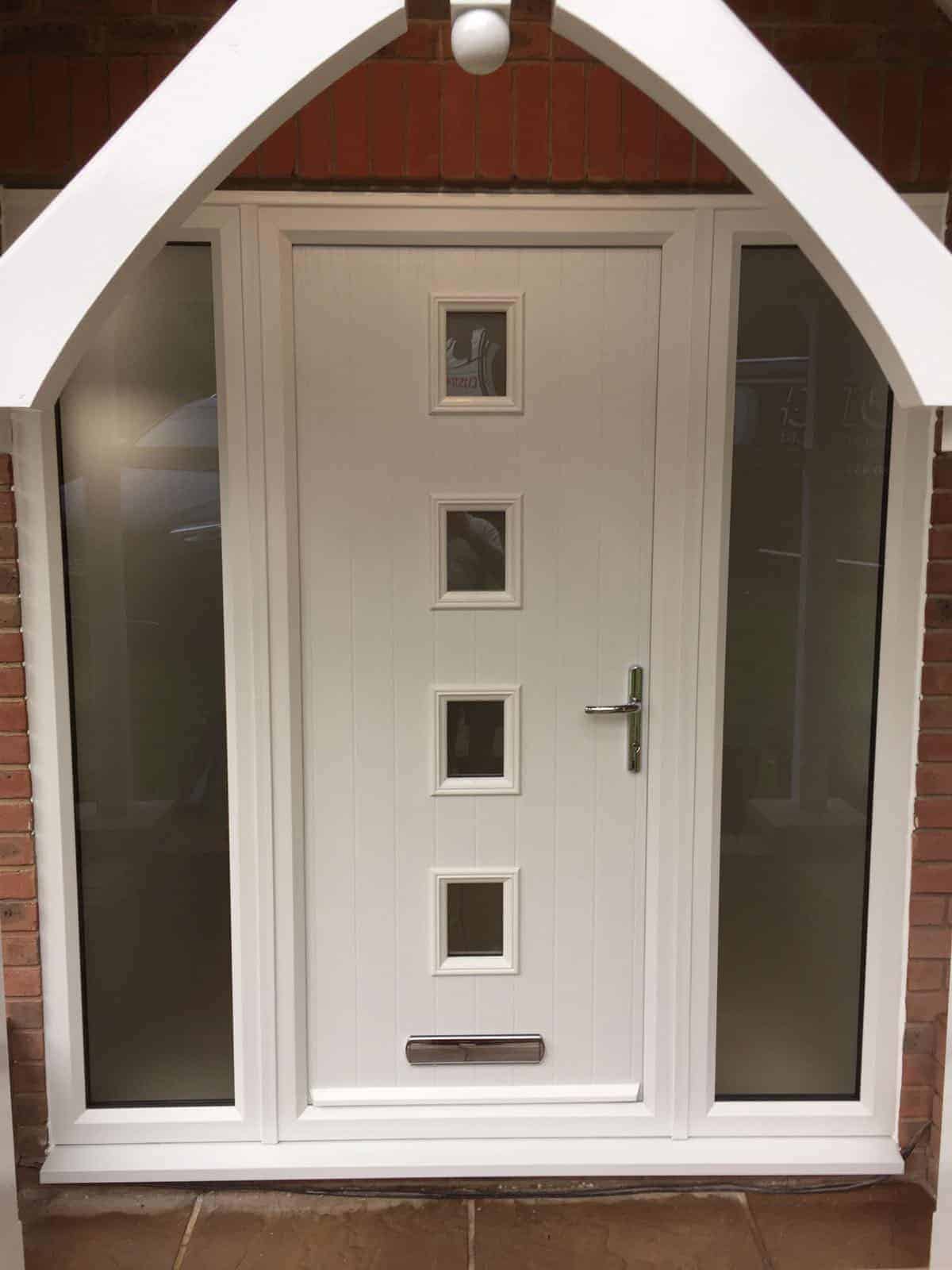 Composite Doors from Buildmydoor
We have been working on home improvements for years to give our customers the best experience. Stubbington customers will receive professional service and expertise to fit your composite door.
Working to your schedule, we will fit at a time most convenient with you, with little disruption. We can remove the old door and install the new one within a day, so you won't have to wait around!
You can trust our care and expert service as we are members of Checkatrade, while our services have FENSA and CERTASS approval. You can assure you are working with a trusted company!
Our guarantee on the Ultion cylinders means you're covered with a break-in. In the unlikely event that an intruder snaps the cylinder, we will provide a replacement composite door, and you will receive compensation. Our ten-year guarantee means your investment is worthwhile.
Composite Door Prices Stubbington
Our doors are made-to-measure, so there is no set price. We understand everyone works with a different budget so that you can create your dream door at your ideal price.
Use our design tool to make a door that you love in the colour and style to suit your exterior. Following this, we can give you a composite door quote for any of the designs you make. This puts you in charge of your ideal home improvement.
Get in touch with us today to find out more by using our online contact form. We are happy to answer any questions you may have!
Call our office on 02380 970105 to speak to one of our team today!