Differences Between a Composite Door and a uPVC Door
There are many differences between a uPVC and a composite door. Both are extremely popular door profiles amongst homeowners. Whilst both are known for their rigidity and thermal benefits, uPVC is the more affordable choice. In recent times, composite doors are becoming more popular due to their inherent strength and rigidity.
Our composite door installations will provide homeowners with a wealth of practical benefits. The insulating properties will give them a space that they can keep warm throughout the year. You can also customise your new composite doors to complement your home through various colours, finishes and hardware accessories.
Here at Buildmydoor, we are composite door installation specialists in Fareham, Southampton, Hamble, Winchester and the surrounding areas. We have years of experience in the industry and can offer your our guidance on your next project. Use our handy online door designer and play around with the sheet number of styles that we offer.
What is a Composite Door?
Composite doors combine profiles including uPVC, solid timber core, insulating foam and GRP (glass reinforced plastic). This mixture of materials gives homeowners a door that will keep them secure and insulated throughout the year. Underperforming doors may leave your home feeling cold and noisy. By investing in this door, the layers of robust materials will maintain your property at all times.
Composite Door and uPVC Door Differences
Thermal Efficiency
Whilst uPVC profiles provide good thermal benefits to homes, composite doors have the advantage with their multi-layered design. The core comprises sixteen alters of laminated veneered timber, then wrapped with GRP, uPVC and natural fibres. These materials work together to enhance the thermal performance of your home
The advanced manufacturing of composite doors makes them the stronger choice compared to uPVC. As you take in the insulating benefits of our installations, you can rely less on using your heating. By choosing to spend money on this high-quality product, you will reduce your energy bills and lower your carbon footprint.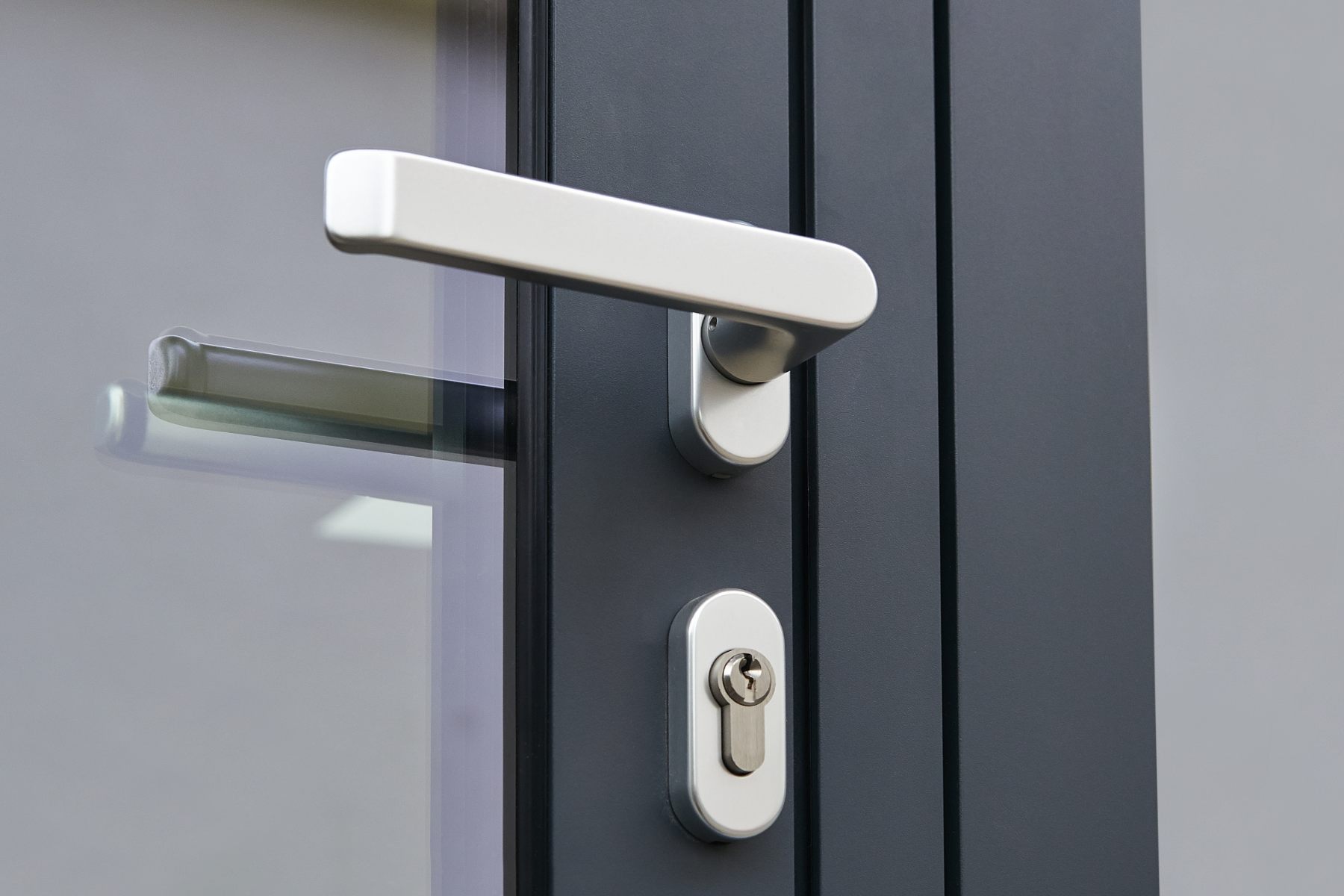 Long-Lasting
Despite both uPVC and composite doors having a lifespan of around 30 years, composite doors have the edge. The GRP (glass reinforced plastic) acts as a shield to protect the door and your home from all weather conditions. Often, old doors will warp, rust and corrode. Our products are designed to last for years to come and prevent unwanted draughts and water ingress from entering your home
The composite doors that we install come with a ten-year transferrable guarantee. So if you may move home, your door is still insured within that time frame. In the rare case that something goes wrong, our team will be on hand to help. Each door goes through rigorous testing to ensure that it meets the latest building regulations.
Advanced Security
uPVC doors can be fitted with locks that will keep homes safe all year round. However, our composite doors go the extra mile and have locks that detect any attempt at forced entry. This lock is made using a solid molybdenum core which locks the moment it notices any unusual movement. Composite doors are worth the cost when it has innovative features such as this
All our products are approved by Secured by Design, a police initiative that protects homes and their environment. Included in our ten-year guarantee is that if the lock breaks within the time frame, we will replace your composite door free of charge, plus £2000 compensation towards any damage caused. This comprehensive service is a great comfort when choosing our doors.
Customised Design
Both uPVC and composite doors can be designed with a range of colours, finishes and hardware accessories. Our composite doors' bold and sleek appearance will make them stand out and add stunning visual appeal to your home. Whether you are looking for something more traditional or modern, we are confident that our doors will suit your home.
Our composite doors come with an array of hardware accessories for you to choose from. We go one step further and offer ring doorbell systems. This option includes a camera feature, an inbuilt microphone and a motion sensor. You can design your new doors to meet your requirements.
Composite Door Prices
If you feel inspired and want to start creating your new composite doors, use our online door designer. You can choose a variety of design options until you find a style that you are happy with. If you are unsure where to begin, take a look at our gallery and see our entire composite door collection
We understand that choosing a composite door is a big decision, and you may still have some questions. Get in touch through our online contact form, and we will get back to you as soon as possible. If you prefer to speak with someone directly, give us a ring on 02380 970105. We look forward to hearing from you.
Categories: Uncategorised