Composite Door Prices
How much does a new composite door cost?
Composite door prices do vary.  It's difficult to put a cost on such a customisable item; especially when realise that there are over 940 billion combinations available to create on our site!  Depending on the door style, colour, glass and hardware that you choose, a new composite front door from Buildmydoor can cost anywhere between £850 and £1500.  Many of the composite doors we supply and install in Southampton & Portsmouth cost less than £1000.
Our composite door designer gives you an instant, on screen price which includes free fitting within the local area, but we are often asked how much will a composite door cost.  To give you a better idea, we designed some doors using the interactive door designer ourselves, so you can see exactly what we charge to supply and install various composite doors.
Glazed Composite Door Prices
With 28 door styles and a multitude of glazing options, it's easy to design a beautiful composite door which will make your front door stand our from the crowd.  With glazed composite door prices starting at less than £800, it's cheaper than you think to design a new front door to show off your personality and style.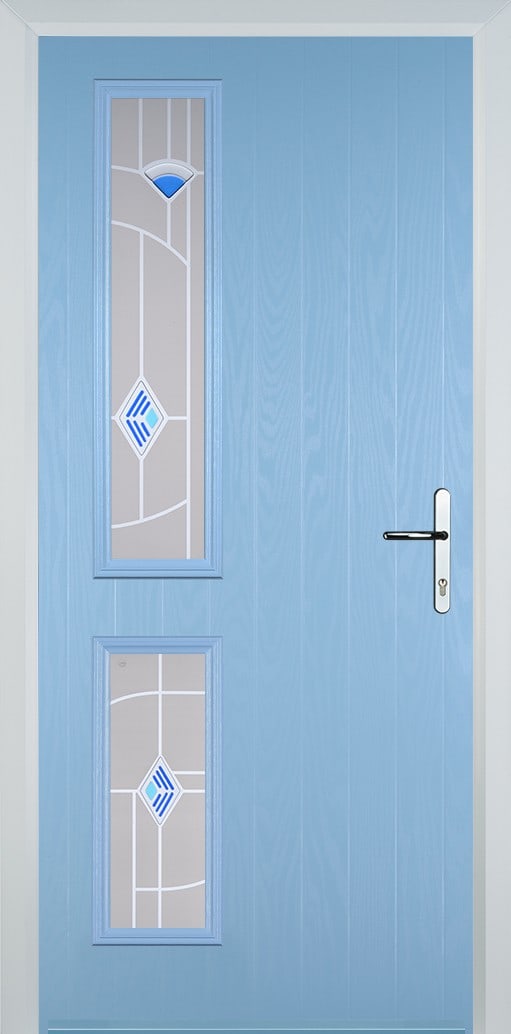 Duck egg blue composite door with Murano glass
Cost of Door: £1023.70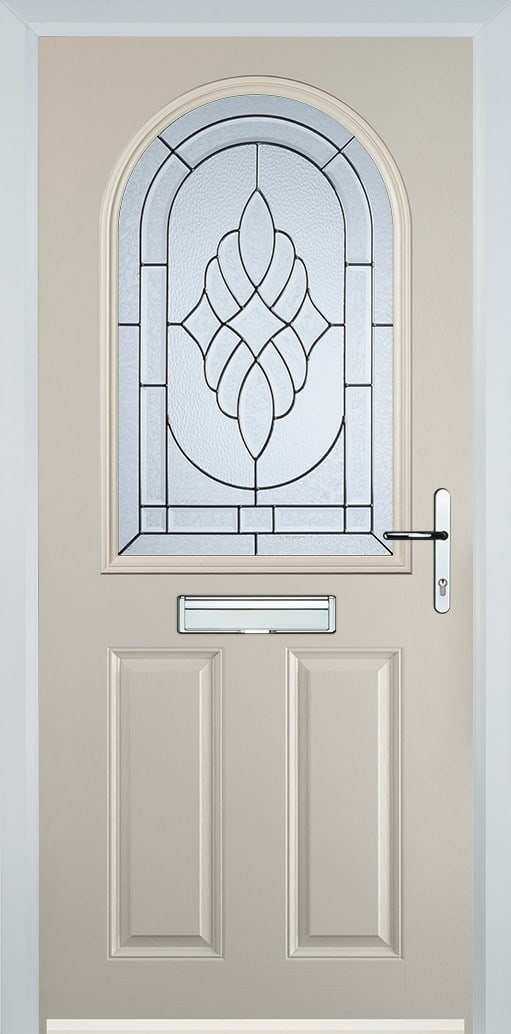 Cream composite door with Zinc Art Elegance glass
Cost of Door: £982.79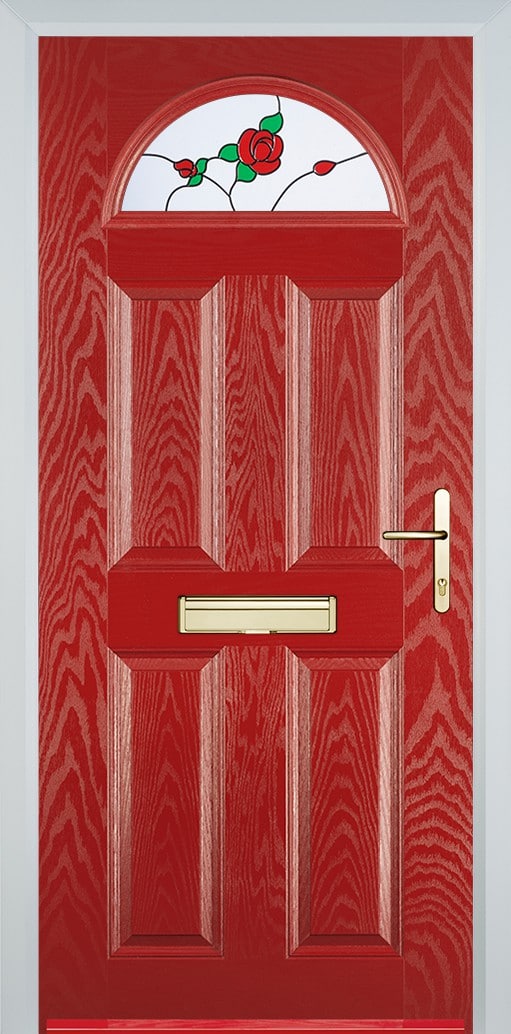 Red composite door with English Rose glass
Cost of Door: £861.01
Unglazed Composite Door Prices
Unglazed composite doors are the cheapest style of external doors that we sell, with prices starting from just £750.  The three styles of unglazed doors which we sell are the 4 panel, 6 panel and cottage composite doors.
Like all of our door styles, the unglazed composite doors come in a range of 13 beautiful colours.  With a shorter lead time than glazed composite doors, they can be delivered and installed in less than a week.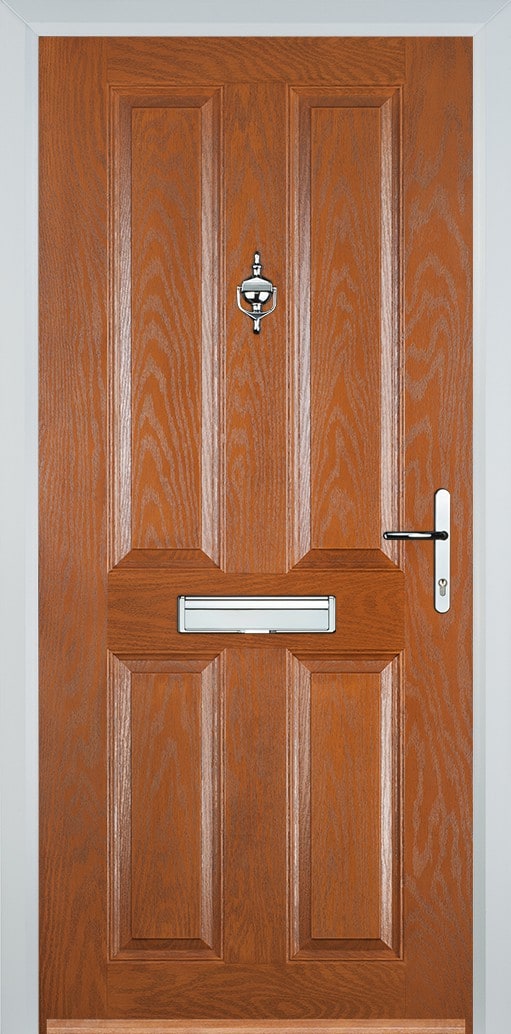 Oak 4 panel composite door with chrome hardware.
Cost of Door: £831.83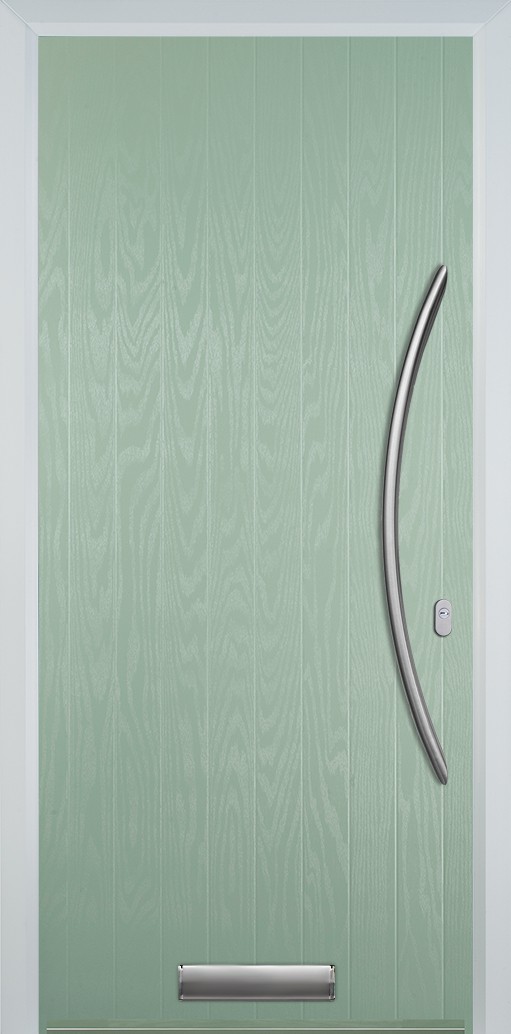 Chartwell green cottage door with long bow hardware
Cost of Door: £1193.63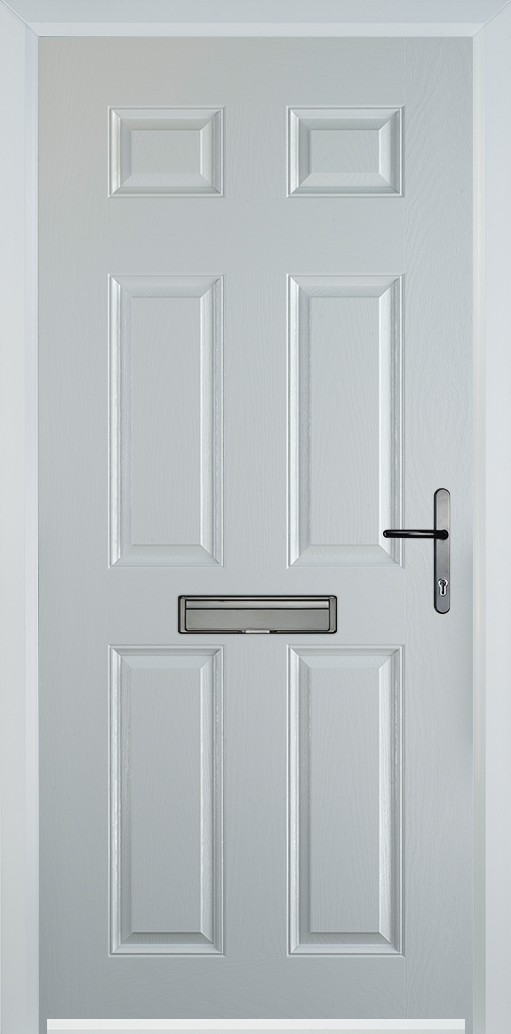 6 panel white composite door with black hardware
Cost of door: £765.89
Composite Door Prices with Sidepanels
If you have a wider entrance and want to let more light in, we can supply side panels and top boxes to match your new composite front door.  That way, you can really take advantage of the 6 days of sunshine that Hampshire experiences' each year!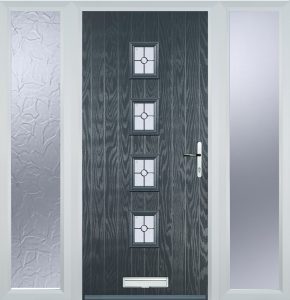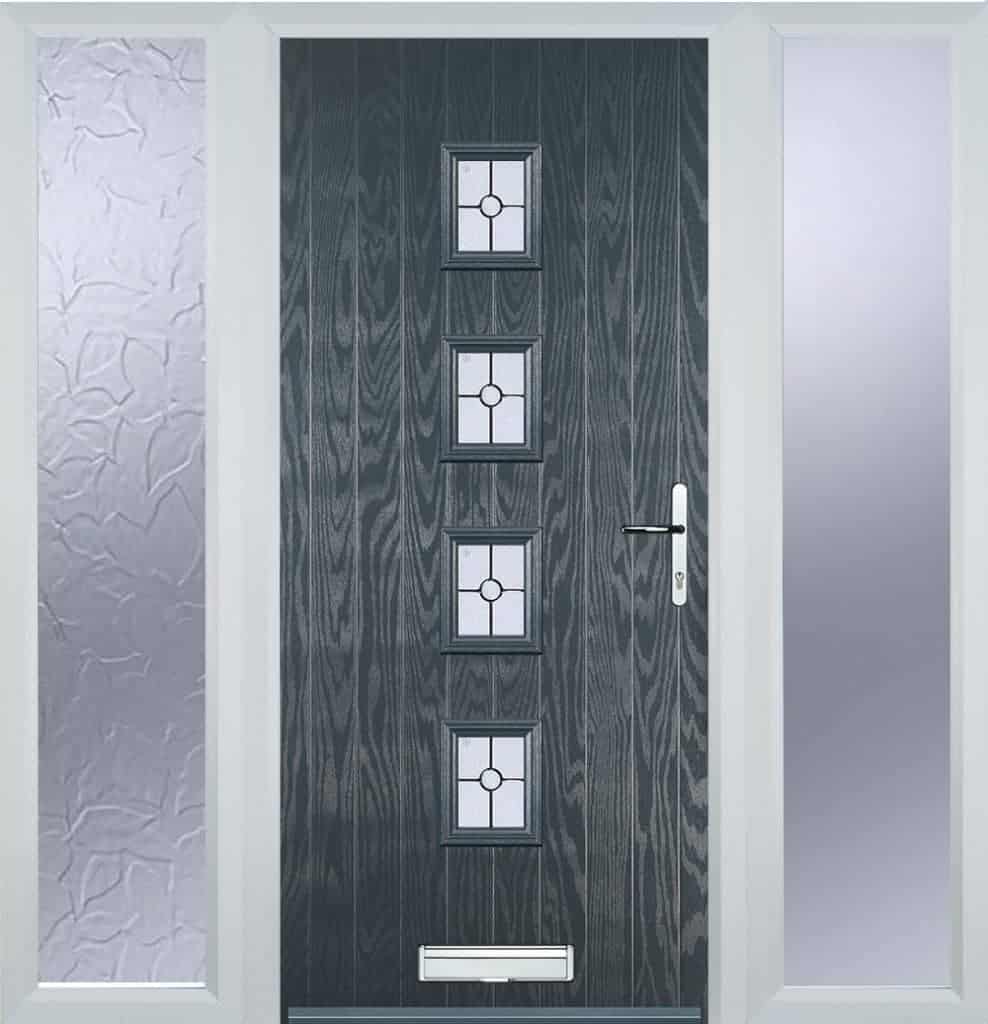 Grey 4 square door with twin side panels
Cost of Door: £1454.23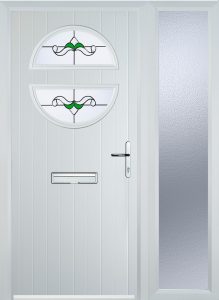 White circle composite door with side panel
Cost of Door: £1191.43
To design your own front door, head over to our composite door designer. After the click of just a few buttons you will receive an instant, fully inclusive price.  We're pretty sure Buildmydoor are the best composite door installers in Hampshire (if not the entire world) but if you need more persuading, have a read of our reviews on Checkatrade!
**Prices correct on date of published post**
Categories: Composite Doors
Tags: Composite Door Prices, Composite Doors in Portsmouth, Composite Doors in Southampton